Everything Dinosaur team members have been busy giving the company blog a spring clean. Articles have been checked, information updated and links verified. The blog consists of over six thousand articles, and it provides a useful resource for fans of dinosaurs. The weblog is also read by palaeontologists, academics and students. It provides help and advice to teachers too.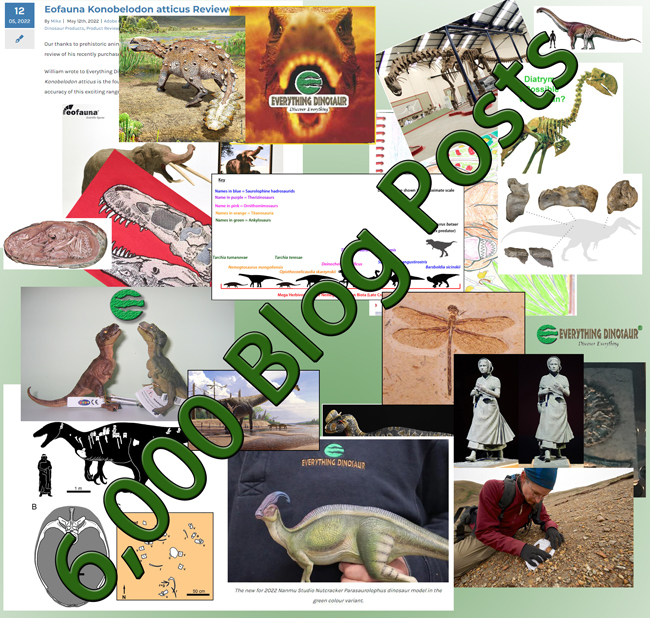 Picture credit: Everything Dinosaur
The Everything Dinosaur Blog
One of Everything Dinosaur's objectives is to provide updates on palaeontology and the Earth sciences but in a way that minimises the technical terms and use of difficult to understand phrases. We try to write articles that can be read by those who don't have a formal scientific training but share our interest in all things related to fossils and ancient life. Articles that can be used by fellow teachers and teaching assistants. Also, articles that showcase the work of others, blog posts that aim to inform, inspire and to educate.
A spokesperson from the award-winning company explained:
"We try and post up a new article every day. With so many blog posts to manage and look after, this is a challenge, however, we get lots of positive feedback about our work."
To visit Everything Dinosaur's user-friendly website: Everything Dinosaur.
A Spring Clean
The current work is part of more extensive revisions taking place in the background. Each article is being checked and updates are being made. Readers of the blog and visitors to the site will not notice any disruption. The changes are being co-ordinated in such a way as to provide a seamless service for site visitors.
The company aims to publish article number 7,000 in the autumn of 2025. The Everything Dinosaur blog was started in May 2007.