The highly infectious Omicron variant of COVID-19 continues to lead to large numbers of staff absences due to sickness and the need to self-isolate. This has caused considerable disruption to mail deliveries both within the UK and elsewhere in the world. Team members at Everything Dinosaur are doing all they can to pick, pack and despatch orders, including having worked over the holiday period, but customers can expect some delays in parcel deliveries as distribution networks struggle to cope.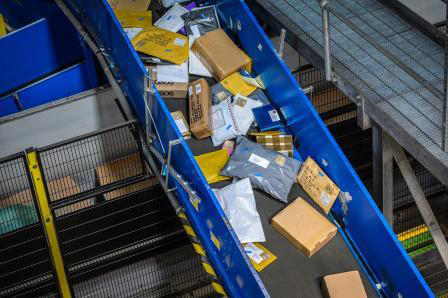 Priority Being Given to COVID-19 Test Kits
In the UK, weekend delivery and collection services are expected to take place on Saturday 8th January 2022. However, the high numbers of staff unable to work is going to lead to delays in the network. There are no deliveries or collections on Sunday 9th January 2022 except for COVID-19 test kits from priority post boxes which will remain the primary consideration for mail staff.
Royal Mail has issued the following press statement:
"We continue to work hard to collect, process and deliver the UK's mail. However, despite our best endeavours, it's likely some areas of the country may experience some level of disruption. Every item of mail is important to us, so we're working hard to keep any delays to a minimum. Thank you for your patience and understanding."
International Services Also Affected
Global mail deliveries including international tracked and signed services are also affected. There is a large backlog of parcels that came into the network between Christmas and New Year and in many parts of the world this backlog has yet to be cleared.
When explaining the situation with regards to overseas parcels, Royal Mail has commented as follows:
"Royal Mail is working with our airline and postal/courier partners across the globe to maintain services, however delays should be expected."
A spokesperson from Everything Dinosaur commented, that team members would be working over the weekend and putting in as many hours as possible over the next few days to ensure orders were picked, packed and despatched as quickly as possible in a bid to minimise delays.