Time to take a sneak peek at the front cover of the forthcoming edition of the quarterly magazine "Prehistoric Times". It features a close-up view of the head of the African spinosaurid Suchomimus on the front cover.
Team members at Everything Dinosaur are grateful to magazine editor Mike Fredericks for sending us an image of the front cover of the next edition (issue 139) of this popular magazine.
Issue 139 (Fall/Autumn 2021)
As well as Phil Hore's articles on Suchomimus and placodonts (Henodus), we can look forward to the next instalment of Jon Lavas's long-running series highlighting the work of the influential Czech artist Zdeněk Burian. In issue 139, the focus will be on Burian's illustrations of Stegosaurus.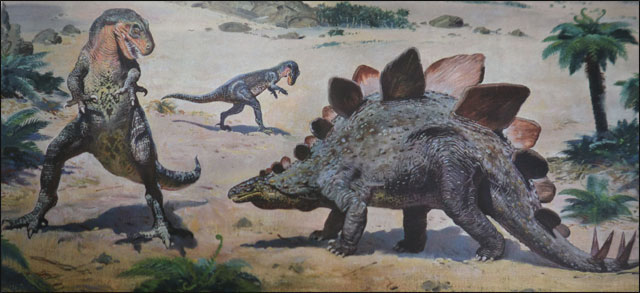 The front cover text hints at an article by the talented polymath Tracy Lee Ford on dinosaur feathers. At this time, team members at Everything Dinosaur do not know whether dinosaur feathers are the subject of his regular "how to draw dinosaurs" feature of if this is an especially commissioned piece focusing on the various integumentary coverings associated with the Dinosauria. The article is bound to be most informative and we look forward to issue 139 dropping through our letter box sometime in the next few weeks.
To learn more about "Prehistoric Times" magazine and to subscribe: "Prehistoric Times" magazine.